After the Saturday run, the coach took the hashers
to the Acapulco Pool Bar in Paleokastritsa
GPS location: 39.675056, 19.727541
https://www.facebook.com/AcapulcoPoolBar/


Coke Alone at the entrance (see the upper sign above - partially cut-off)
Tender Vittles didn't waste any time getting into the pool with daughter Violet
Coke alone jumps in. Head Banger (in the background) is also changed & ready to go in.
Some hashers head straight for thr bar.
TV with Violet and Sebastian
Hashers in the bar with a great view
What? A hasher with a coffee?
The path down to the diving area
Screen shots from videos of hashers diving
Pussy Basher



Forever Coming
Just Easy
Just Easy makes a huge splash
Fair Cop
FC's costume looks like it's coming off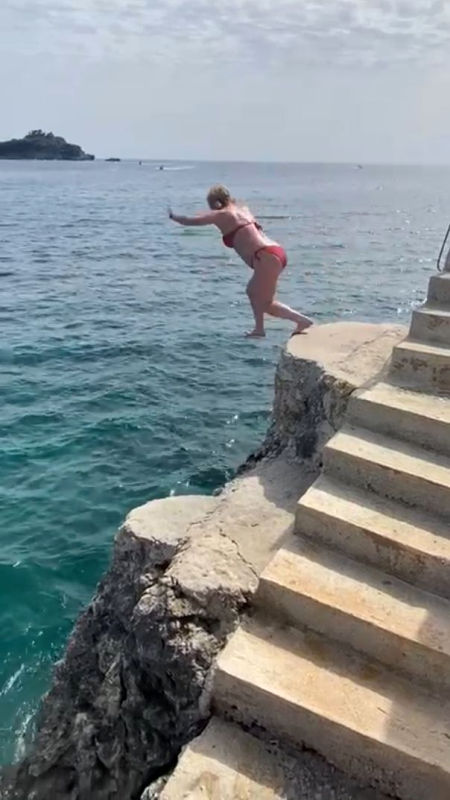 Shagfest hangs in mid-air like a ballerina...
before doing a dead-straight vertical plunge
Pussy Basher attempting to fly again - but needs a bird-man suit
On the way back to the hotel - it's been a long day!
A well-deserved nap