Our boat left from the main port of Corfu
Cast off! Fat Controller is happy to be on the way.
Leaving the port
Airhead sitting with Thunder Thighs
Passing car ferries as we leave
What's that sailing ship in the distance?
Amazing automatic sail system
Passing a large cruise liner
Our captain orders full steam ahead
The New Fortress
We get views of Corfu town
Approaching the Old Fortress
The Old Fortress
The only Greek Doric temple style Christian Orthodox church in Greece

https://www.allovergreece.com/Religion-Destination/Descr/2/211/en
Mon Repos Estate
Built as a summer residence for the British Lord High Commissioner of the United States of the Ionian Islands
Royal highness Prince Philip, Duke of Edinburgh was born here "on the dining room table"


Closeup of Mon Repos
Cave visit
Cave woman Doggy Style
Approaching Parga and the hill fortress
Panoramic view of the fortress and town
Disembarking on the jetty at Parga
Our guide from the boat takes us the fast way to the fortress
The ramps go up and up and finally we enter the fortress gate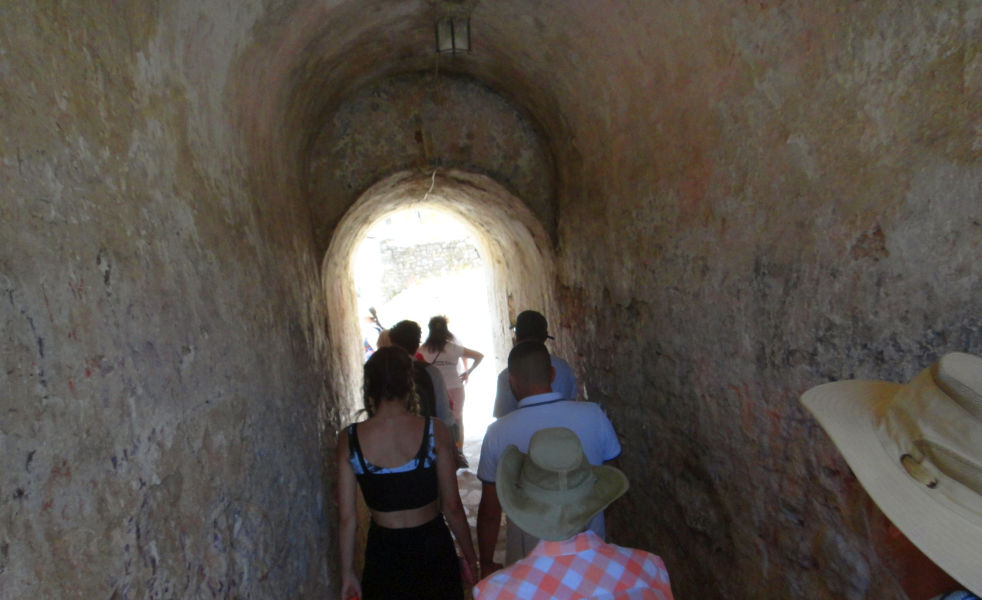 That's one thick wall!
Our guide points out things of interest
A walk round the rough hill path reveals unexpected views
On leaving the fortress we find a restaurant with amazing views
Getting the drinks in.
Prelube Group organizer Strawberry4Skin (white top & hat) raises a glass
Mad Dog's Eggs Benedict
Doggy Style's Avacado salad
All aboard (again)!
Hashers group keeping cool inside
Approching Syvota (up-market resort) for a look
Approaching our swimming location
A rival company's boat
Our passengers get changed for a swim
The gangplank is lowered for use as a diving board
The girls are ready!
Fish are attracted to the boat as passengers throw bread into the water
Strawberry4Skin waves from the water
Airhead swims elegantly round the boat
Finally we leave the swimming area
Greek dancers entertain on the top deck
Returning to the main port - and ready to meet the bus to return us to Potamaki Hotel