PHOTOS: REAR ENTRY and OLGA
TRAIL RECORDING: PUSSY BASHER
PRE-RUN CIRCLE
Fair Cop stands in for new RA Tender Vittles who is away
The Hares Amawanka and Shoulder Boulder
RUN AND WALK
The Bookmaker at a falsie
The runners
The walkers
Pussy on Pop's Sickle (P.o.p.s) & Mr. Bigglesworth
Pussy Basher and Jacket Off
Rim Job - fun in the park
Fair Cop
Runners at the beer stop
Runners and walkers pose together
Rear Entry takes a photo of the runners on the hill top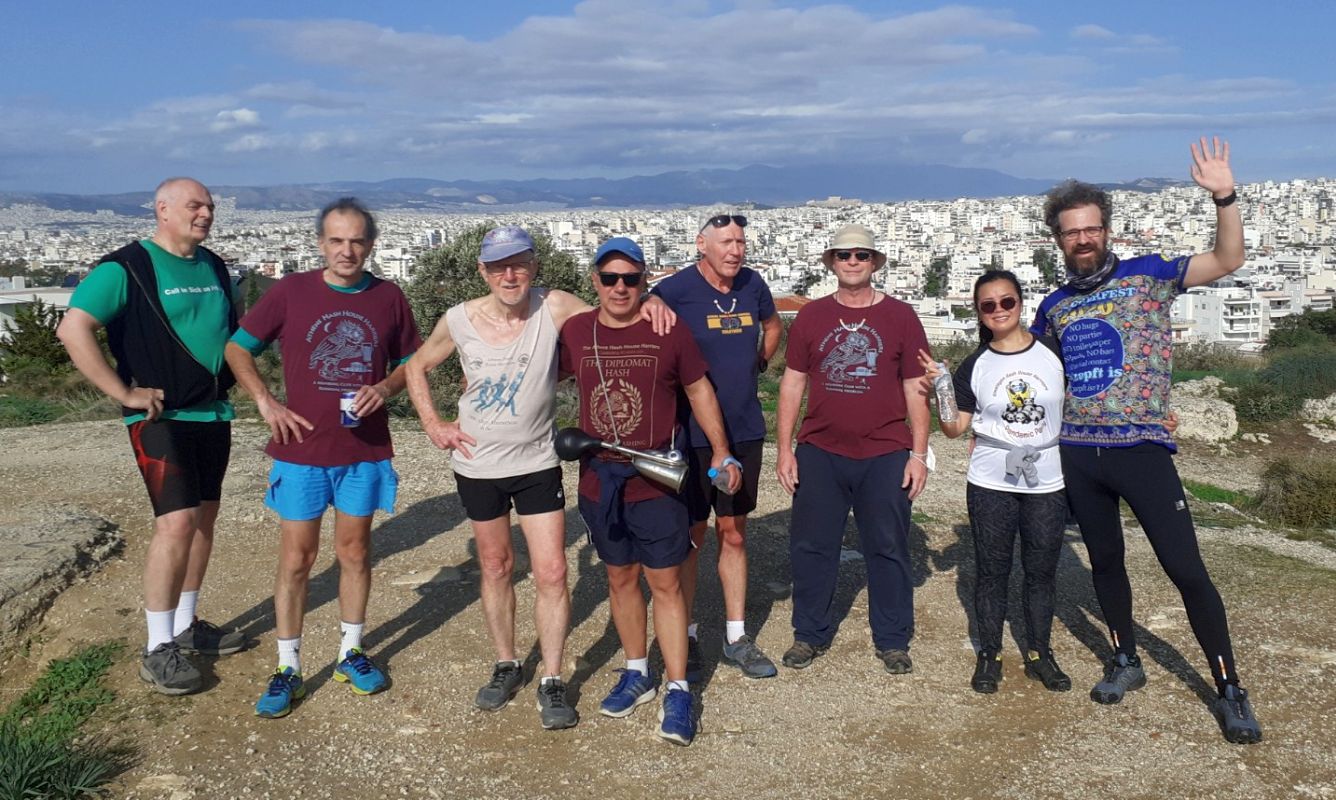 Rear Entry gets in the photo with Amawanka taking the camera
CIRCLE
Shoulder Boulder receives a Veteran Hare T-shirt (5 trails required)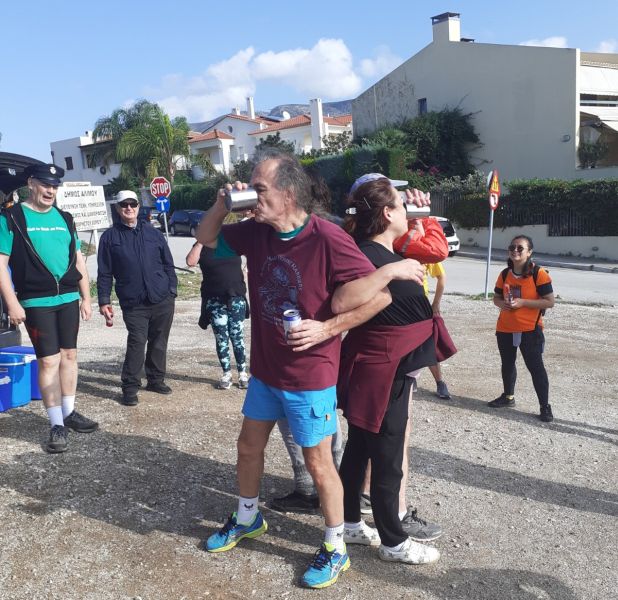 Rim Job
CU Olga
New Boots
P.O.P.S and Mr. Bigglesworth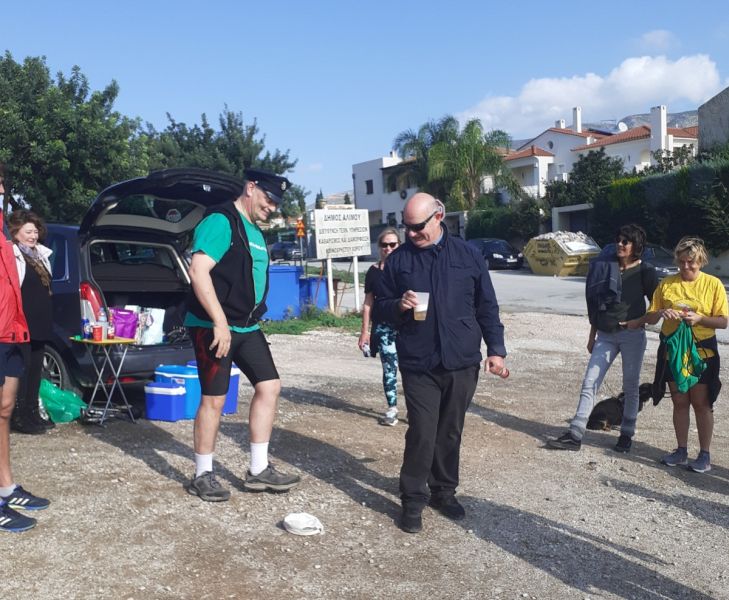 Oxymoron
Fair Cop
Amawanka and The Bookmaker
TAVERNA
Taverna location map
TRAIL RECORDING
Start and end of the trail
The recording uploaded from Pussy Basher's Garmin watch
MIS-DIRECTIONS
Date: Sunday 28th November 2021 @ 11am
Run no. 2134
Hare: Amawanka and Shoulder Boulder
Venue: Lofos Pani [Pani Hill], Alimos 174 55
On Inn: tbc

Mis-Directions:
· Get onto Leof. Vouliagmenis
·Turn right onto Leof. Alimou [provided you are coming from town centre]
. Carry on for about 1.2km until you see a JUMBO toy shop and then
· Turn right after Jumbo onto Evonimou street
· You will see waste ground on either side of the road and
· The run will start after about 100ms.

Typographically or cartographically challenged? Lost?? Just plain stupid????
Call the hare: Amawanka 6942 564900
For Sat Navvies:
GPS location: 37°54'31.0"N 23°43'49.8"E -OR- 37.908611, 23.730500
For Mappers:
https://goo.gl/maps/QJbtn7wBmow
Please use your "Back" Button (Top Left) to return to the previous page