Glyfada

(Southern Athens)



31st March 2013

AH3 Run 1821

Hares: Hamish Mc Tavish Esq.
Wet Dream & Doggie Style

Photos: Mad Dog

Web page: Mad Dog





GPS:
37°52'28.19"N
23°46'20.55"E
......

Google elevation: 120 metres

Trail length: 4.5 km
GPS location: 37°52'26.94"N, 23°45'56.77"E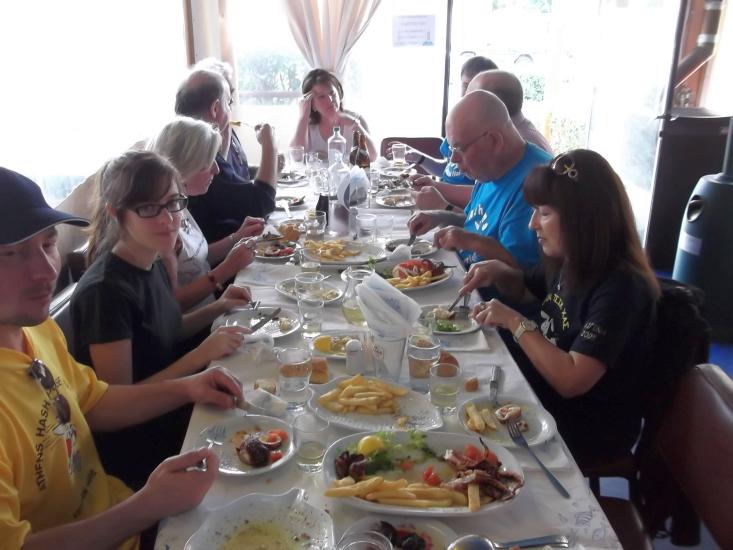 The directions to the hash - for the record
Sunday 31st March – 11am
ENGLISH EASTER HASH
Easter Bunny Birthday Hares: Wet Dream, Doggie Style assisted by Hamish
Why? because their birthdays are on 1st 2nd and 3rd April !!
Location: Ano Glyfada
ON INN: The Pharos Ouzeri where we have been before - remember the stuffed squid and Octopus with starters like Fava giant beans and horta - all who went last time thought it an A1 taverna - and so reasonably priced for the food quality.
Directions
Wander down Vouliagmenis avenue from the city centre pass old airport on the right.
Then about 4 kms on you should see on left hand in large lettering CITY PLAZA and just after LIDL.
So at traffic lights beside CITY PLAZA go left.
You are on a dual carriageway. Go up to next traffic lights and go straight across.
Very soon on the left you pass the PHAROS OUZERI (our on inn).
Continue up this duel carriageway - right to its end where we shall park.
So if coming from the other direction i.e. from Varkiza, at the traffic lights go right immediately past LIDL with CITY PLAZA on left and then up to end of the duel carriageway.
Hamish McTavish Esq.