Run 1565 (Sunday 30th December 2007)
ATHENS HASH CLASSIC RUN
Hare: S4S

Photographer: Cook The Fook
Captions: Sheila
Everyone knows Jack the wet nosed reindeer
An Antipodean beer bitch
Galore
Rim Job looks almost happy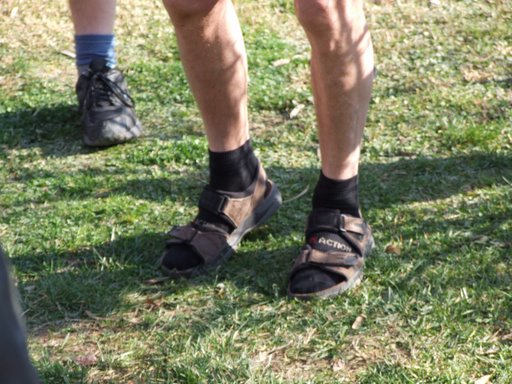 Sanda!s and socks! Guess who.....Self Service of course
THE CIRCLE
The Hares DIO
There's something about giving sucker
Toga run be blowed, Clitoria has brought most of her bed with her
Watering the beer. An offence in itself
Fair Cop begins the judgements
Fair cop doing a Heather Mills impersonation. Behind the man with the socks
Latecomers
A DIO for Usurpers R Us
What's this - A stripper in the circle?
OFF OFF OFF
Everyone looks away in shock
Come on, hurry up
Counting the days until you go
Judging by that smirk, S4S knows a thing or two about lawns
Strawberry's last stand!
What a handsome chap, or am I taking the pith
THE TAVERNA
A smorgesbord of hungry Hashers
More are paying attention this time


Self service living up to his name
LATER AT THE JAMES JOYCE PUB
What a pair
What's this?
SpiderLena- has netted her man!
NOTES

To save a photo to your disk drive:
- Internet Explorer - Netscape Navigator - Opera -

(1) Right-click your mouse on the photo
(2) A menu appears
(3) Click on "Save Picture As" (or "Save Image")
(4) Pull-down the "Save In" menu (click the down-arrow)
(5) Double-click on a disk drive letter (to choose a drive)
(6) Double click on a directory icon (if applicable)
(7) Type in a File name of your choice for the picture
(8) Click Save
To send the photo by e-mail as an attachment:
- Outlook Express -

(1) Click the "Create Mail" button to start a new e-mail
(2) Click Insert > File Attachment
(3) Pull-down the "Look In" menu (click the down arrow)
(4) Double-click on a disk drive letter (to choose the drive)
(5) Double click on a directory icon (if applicable)
(6) Click on the photo file name to highlight it
(7) Click "Attach" to attach the photo to the e-mail
MD Feb. 2006