Ano Melissia
(Northern Athens)
Run 1546 (Monday 20th August 2007)
Hare: Cook The Fook

Photos & Captions: Cook The Fook & Sheila
- T H E C I R C L E -


The Hare explains to the newest Native American why he has black feet.
Cook the Fook enjoys his cold DIO
Snowjob - shortcutting bastard!
Why are you looking at me like that?
Clitoria awarding Shit of the Week. I wonder who it is?
No Hash t-shirt for CTF
Or for Snowjob
I wonder who Sheila's annoyed with now?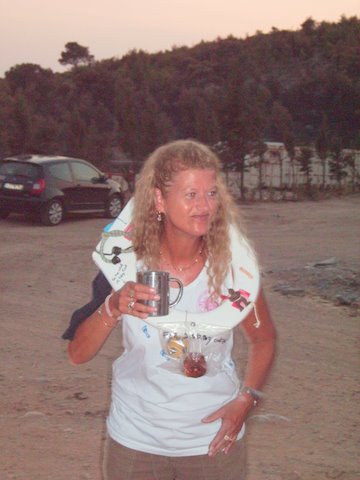 Clitoria looking full of mischief
Mountain Goat, the Beer Bitch!
Clitoria reckons she has caught the fire-raiser
And it's Mountain Goat who's Shit of the Week
Returnee, Attila
Latecomer Rimjob. Did it shrink in the wash?
Sitting down in the circle and drinking? Unheard of!
Virgin Hasher
Not too impressed with our beer!
Has she lost two rolls of wallpaper?
Budwanker, what can I say?
NOTES

To save a photo to your disk drive:
- Internet Explorer - Netscape Navigator - Opera -

(1) Right-click your mouse on the photo
(2) A menu appears
(3) Click on "Save Picture As" (or "Save Image")
(4) Pull-down the "Save In" menu (click the down-arrow)
(5) Double-click on a disk drive letter (to choose a drive)
(6) Double click on a directory icon (if applicable)
(7) Type in a File name of your choice for the picture
(8) Click Save
To send the photo by e-mail as an attachment:
- Outlook Express -

(1) Click the "Create Mail" button to start a new e-mail
(2) Click Insert > File Attachment
(3) Pull-down the "Look In" menu (click the down arrow)
(4) Double-click on a disk drive letter (to choose the drive)
(5) Double click on a directory icon (if applicable)
(6) Click on the photo file name to highlight it
(7) Click "Attach" to attach the photo to the e-mail
MD Feb. 2006