Run 1523 (Sunday 25th March 2007)
- GREEK NATIONAL DAY RUN -
Hare: Polli

Photos & captions: Polli
Total photos & images: 42
Total filesize: 1,860 Kilobytes
Minimum 8.85 mins download time at 28.8 Kilobits/sec
Bottom Return To Photo Menu (<= Back may be faster)


Hash 1523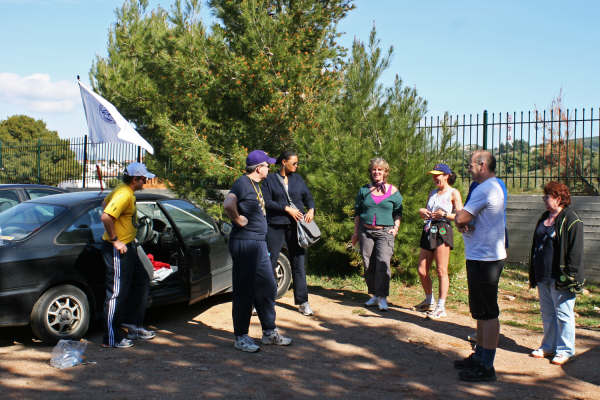 Gathering hashers
Call this a circle?
Bookmaker leads the pack back from a falsie
Orchis simia (monkey orchid)
(Athens Hash should adopt this)
Closely followed by Up the Bumper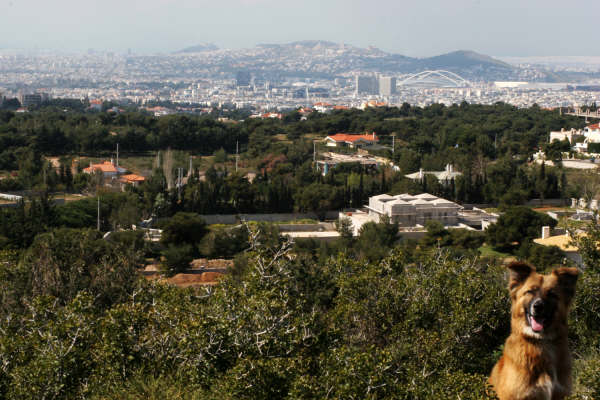 Northern Athens
Ophrys lutea var. minor (yellow bee orchid)
Alice stops with Zak to look at Athens
Scarlet leads the pack from another falsie
Ophrys ferrum-equinum (horse shoe orchid)
Up the Bumper's column
Looking towards the Ote tower and the Olympic Stadium
Ophrys tenthredinifera (sawfly orchid)
Looking towards Parnitha
Returning hashers Cock 'n' Balls and Ram Pants
Alice visiting from Al Jubail, Saudi Arabia
Fiery Twat and The Bookmaker
Rim Job hobbles in for the circle
Ouch! That looks painful
Derek the beer bitch
The circle
Polli the hare's DIO
DIO for Oxy Rampants and Cock's Tale
Rim Job and Lean Over share the Oxy Moron memorial down down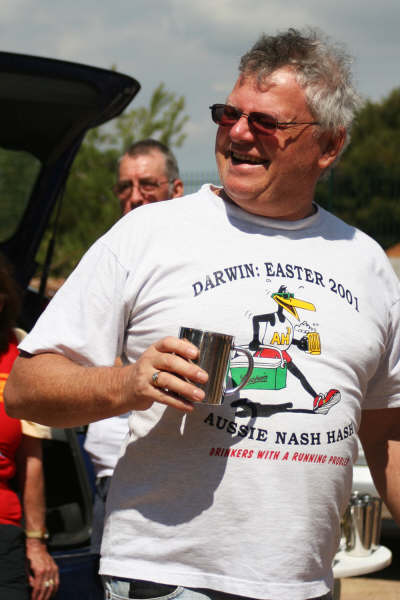 Kum Kwik DIO
Mad Dog and Doggy Style were too late even to receive the Oxy memorial DIO
Scarlet recieves the FRB helmet and DIO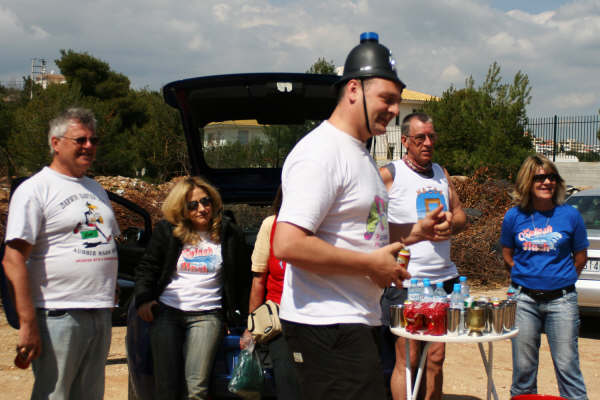 RA Fair cop begins the naming
RA with incense
Clitoria starts the proceedings with a shag
Ice in Clitoria's pants to cool her down
Waiting while Alice has a DIO for telling a gross joke
Eggactly what is Clitoria doing!
Another delay in the naming ceremony
The GM gives his blessing
Scarlet helps out with the flour
Fiery Twat adds water
I'm not worthy
Hashers annoint PB
DIO for PB
NOTES

To save a photo to your disk drive:
- Internet Explorer - Netscape Navigator - Opera -

(1) Right-click your mouse on the photo
(2) A menu appears
(3) Click on "Save Picture As" (or "Save Image")
(4) Pull-down the "Save In" menu (click the down-arrow)
(5) Double-click on a disk drive letter (to choose a drive)
(6) Double click on a directory icon (if applicable)
(7) Type in a File name of your choice for the picture
(8) Click Save
To send the photo by e-mail as an attachment:
- Outlook Express -

(1) Click the "Create Mail" button to start a new e-mail
(2) Click Insert > File Attachment
(3) Pull-down the "Look In" menu (click the down arrow)
(4) Double-click on a disk drive letter (to choose the drive)
(5) Double click on a directory icon (if applicable)
(6) Click on the photo file name to highlight it
(7) Click "Attach" to attach the photo to the e-mail
MD Feb. 2006